FILM BASE
L'ENFER DU DIMANCHE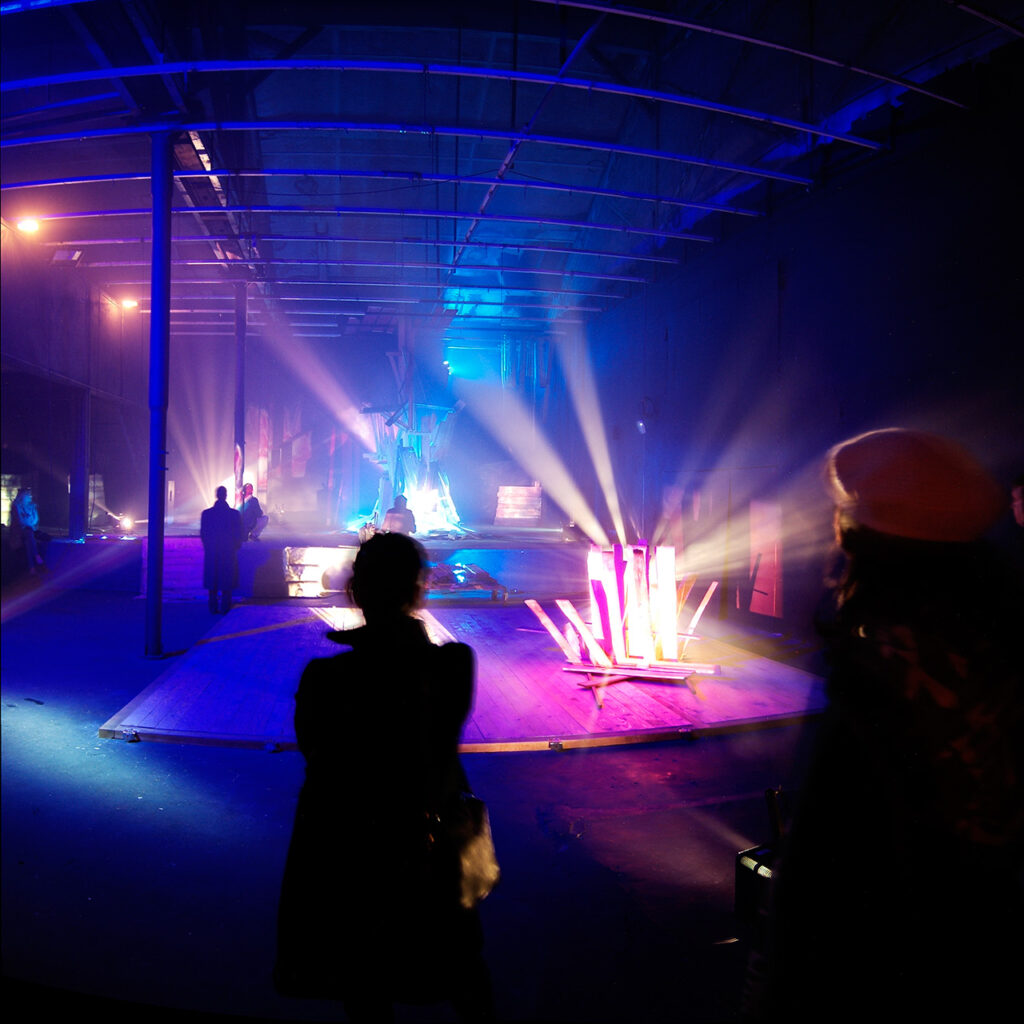 L'ENFER DU DIMANCHE

2007 – 8 projecteurs – 16 mm – bande-son – installation ou performance
commande de la Ville de Saint-Etienne.

Une visualisation des rapports de force.
Pièce
pour
planches
lumières
projections
et sons.
ANY GIVEN SUNDAY




2007 – 8 projectors – 16 mm – sound track – installation or performance
an order of the city of Saint-Etienne.

A visualization of balances of strenght.
Piece
for
planks
lights
projections
and sounds.
original title: L'ENFER DU DIMANCHE
english title: ANY GIVEN SUNDAY
production country: France
production year: 2007
TYPE: installation or performance, 8 projectors, wood
date first screening: september 2007
location first screening: Saint-Etienne (Gran Lux), France
website: www.filmbase.fi

*********
contact:
FILM BASE
11 bis rue de l'Egalerie
42100 Saint-Etienne / France
e-mail : message@filmbase.fi
**********

running time (in minutes): 60 (performance) or permanent installation
colour & black-and-white
format: 16mm
frames per second: 24 fps
special remarks: The sound is released either from a CD or a computer. The sound of the projectors is also used.