FILM BASE
MONTAGE EN BOUCLE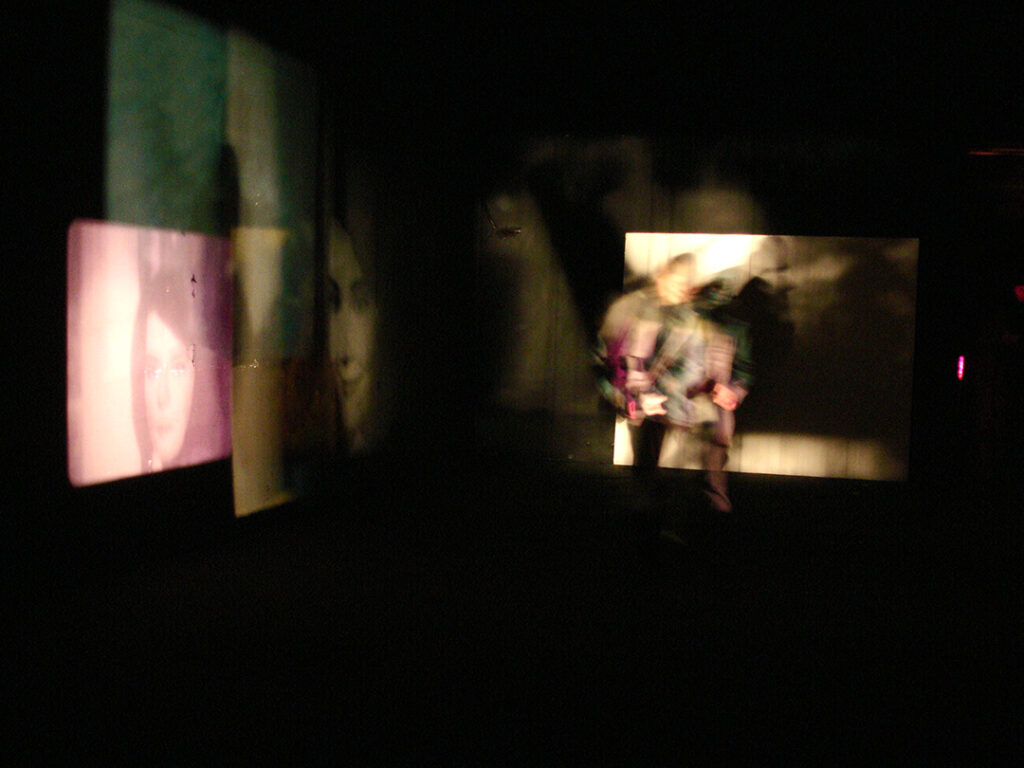 MONTAGE EN BOUCLE

2006 – installation 16 mm – Rue des Arts – Gran Lux.

Depuis Alma Reville et ses 3 écrans désorganisés,
le sujet américain reste le même. Le tournage du film s'est poursuivi.
Dans la quiétude du noir, installation d'une grande table de montage.
Des sources multiples (essais lumière, tests pellicules, rushes,
archives). Visionner, juxtaposer seulement et de temps en temps
s'inspirer des gens présents, du son et monter. — démonter.
Le hasard des frottements, user des boucles jusqu'à la corde,
reprendre des icones machinalement et trouver les surimpressions.
Une direction.
Chaque week-end, jour, heure différents. Patience ?!
Sommeil paradoxal — chercher des accidents — chapelle ardente ?
Cette installation : pour les scènes à venir.
EDITING IN LOOP



2006 – 16mm installation – Rue des Arts – Gran Lux.

Since Alma Reville and its 3 disorganized screens, the American subject has stayed the same. The shooting of the film went on.
In the undisturbed darkness, a large edit controller was set up.
Numerous sources (light tests, roll tests, rushes, archives). Viewing, only juxtaposing, and from time to time, getting inspiration from the people here, from the sound and to edit.
Rubs at random, fraying loops, taking back icons mechanically and finding out the superimpositions.
Every weekend, different day and time. Patience ?! Rapid eye movement looking for accidents – funeral chapel ? This set-up: for the scenes to come.
original title : MONTAGE EN BOUCLE
english title: EDITING IN LOOP
production country : France
production year : 2006
type : film installation
date first screening : october 2006
location first screening : Saint-Etienne (Gran Lux), France
website: www.filmbase.fi

*********
Contact :
FILM BASE
11 bis rue de l'Egalerie
42100 Saint-Etienne / France
e-mail : message@filmbase.fi
**********

Colour & black-and-white
Format: 16mm with external sound
Frames per second: 24 fps
special remarks :
It's a installation / performance projected with 10 x 16mm projectors. The film is mute, and the sound is released either from a cd or a computer.